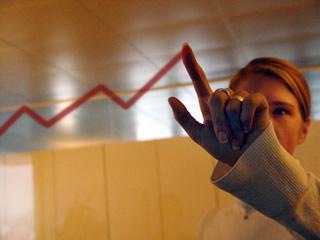 Ralinkcorp is a consulting firm, managed by Accountants and IT professionals, that provides financial and management consulting services, income tax preparation, accounting & accounting support services, and information systems technology services.

Ralinkcorp Consulting group provides exceptional business consulting services. Our Team's combined accounting, information technology, managerial and Federal Government consulting backgrounds provide a solid foundation for the consulting business. We have one of the most experienced and qualified teams, ready to fine-tune and develop the kind of consulting services of key interest to the business community as well as Government contracts fulfillment. We do have personnel with Federal and State Government experience.We are aware of today's business emphasis on down sizing and cost effective staffing. With this in mind, we have created a special value added team to provide quality services at affordable prices. We are devoted to providing the services that meet the unique and ever-changing needs of our clients. We provide hands-on involvement with our client's business objectives. Our primary contribution to the clients is to help them analyze and address management, product development, marketing, sales, and customer support problems. The process includes the design of practical and timely solutions matched to client's objectives and the implementation and reinforcement of the needed change(s).

Our commitment is to help organizations run at their utmost efficiency by improving performance and reducing overhead. Our emphasis is on building long-term relationships with our clients and providing custom solutions. We bring an independent, impartial point of view to each client. This total objectivity ensures action-oriented solutions designed to achieve exceptional results. We have no preconceived notions of what a typical or ready solution should be. Our ultimate purpose in each consulting engagement is to make something happen within our client's organization that will improve commitment, performance, and productivity

Looking for the right person for the job? Ralinkcorp has the expertise to give you just what you are looking for, nothing less. Call Ralinkcorp for its competent, highly qualified staff to help you. We provide both consulting services on a contractual basis as well as temporary fill-in staffing. You name it; we will provide it.




We promise you quality and reliable services to meet your specific needs. Ralinkcorp is a high performance firm designed to exceed expectations of stakeholders. Our goal is to honorably serve the needs of the business community by providing services of a superior quality at a competitive price. We view ourselves as stakeholders in the success of these communities and in the development of the workforce.